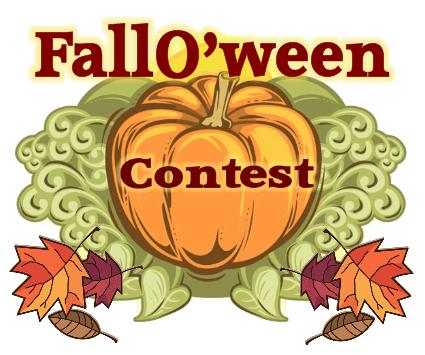 Follow Jaxx Steele, Dana Littlejohn, Dee Owens and Personalized Marketing will automatically enter your name into a drawing for one of the 3 prizes mentioned below...
Contest Ends Oct 31st 2011
1st
- 2 eBooks each by Authors Jaxx, Dana or Dee for a total of 6 eBooks!
2nd
- 1 eBooks from Jaxx, Dana or Dee for a total of 3 eBooks
3rd
- 1 eBook from the Author the of your choice
Author - Titles
1. Jaxx Steele - Frozen Spring Break and After the Storm
2. Dana Littlejohn - Book 1 of the Dioni Chronicles: Mikhail's Hunt and Asian Spice
3. Dee Owens - Fay's Wish and La Roe's
Follow Personalized Marketing and Promotions (as well as the authors) to receive information on all of the authors mentioned above and Personalized Marketing will throw a free eBook of your choice from any of the Authors Current Releases.
Personalized Marketing is even making it easy for you... All you have to do is follow the links below... Add/Follow and then let Dee Owens of Personalized Marketing know where and your Profile/Username
pr_marketing@live.com
If you are already following any of the Authors Prior to the Contest you can still enter just let us know where and whom.
Jaxx Steele - New Contract, Free Read, Great Books, Blogs, Fall Contest
http://us1.campaign-archive1.com/?u=b4b4894c078347b79350d8617&id=cc941b7ac9&e=[UNIQID]
Jaxx Steele - New Contract, Free Read, Great Books, Blogs, Fall Contest
Lunch Break

FREE READ - From Jaxx Steele & Kool Queer Lit

Sergeant Clemons watched the clock trying to make time go faster. Finally the golden coin came letting him know it was time to go. He clutched it in his hand, barely able to contain his excitement. When he arrived at the rendezvous point, he found that he was not the only who was excited about their lunch break. http://jaxxsteele.com/Lunch_Break.htm




Jaxx has a few new treats for you readers today...

Upcoming Releases by Jaxx Steele

Hosting for the Holidays- Christmas, 2011- Muse it Hot

Vegas Valentine- (Hosting for the Holidays 2) Valentine, 2012- Muse it Hot

Cam's Best Friend - March, 2012 - Silver Publishing

Plunderer's Pride- pirate- May, 2012 Muse it Hot






Getting to know Jaxx...

Blog....



http://jaxxsteele.blogspot.com/

Facebook Fan Page....

New Twitter Account...
Promo: Dana Littlejohn - New Books, 2 Free Reads, Contest!

News!!!

The Erotes book 4- Alan's Arrival (Muse it Hot- May, 2012)

Home with The Jones' (Secret Cravings-March, 2012)

Coming from Muse it Hot - Charles Goddess book 3 in the Erotes Series

Releasing the Baggage- October, 2011- Secret Publishing

Seven Year Switch- November, 2011- Muse it Hot

New Contract for Christmas Goddess due to release 12/02/2011

Cupid's Target- Valentine's 2012, Secret Publishing

Tour for "Releasing the Baggage"

New Website Design ;)

About Dana

Dana Littlejohn, author of sensual erotic romance.

You will find that I write contemporary romances with just a hint of another genre to take it away from the ordinary. My stories will touch your heart and your soul and make your body

feel like it's being touched, too.

Imagination will take you places your money can not. I invite you into my world with open arms to see my imagination run wild.

Twitter!




Want to Link with Dana Littlejohn?
Add her banner to your site and let us know where you posted it!
Copyright © 2011 Personalized Marketing, All rights reserved.